Services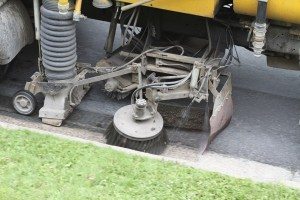 Looking for a reliable private parking lot sweeping service? Search no more. Our two-man teams are equipped with industry-standard vacuum trucks to eliminate debris and polish your lots. Large retailers, strips malls, and shopping centers throughout Charlotte and the Carolinas trust JL Parking Lot Sweepers to keep their parking lots looking spick and span year round. Here's what you can expect when you partner with JL Parking Lot Sweeping.
First, we'll settle on a maintenance schedule. We can arrive at your property monthly, weekly, or even daily to ensure maximum cleanliness. We offer 24-hour service, and many of our clients prefer overnight cleaning. During the visit one crew member operates the vacuum vehicle, while the second blows corners, curbs, shopping cart corrals, and entrances and exits. No corner is left untouched.
During a lot sweep we also offer porter service, trash can service, parking decks and more. By morning, you're left with a fresh lot, customer-ready.

Contact Us
Interested in our services? Get in touch through the web form or call us at 704-913-2944.
Parking Lot Sweeping in Gastonia, Mt. Holly, Belmont, Lake Norman and Concord NC