Parking Lot Sweepers for Charlotte and the Carolinas
You wouldn't wait for a customer complaint to sweep your floor space. So why ignore your parking lot?
Enhance Your Reputation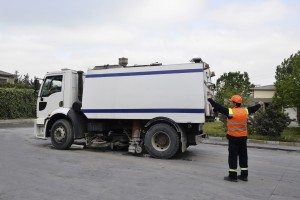 A clean parking lots is vital for making a positive first impression on potential customers. Over time, dead leaves, plastic bags and cigarettes quickly add up, eating away at your positive reputation. Even worse, sharp items like broken glass, bottles and cans can create unsafe conditions for would-be customers. A regular exterior cleaning by a proven sweeping company contributes to your image as a retail establishment that cares about the details.
24/7 Service
When we service a property, we don't just vacuum up waste. We dedicate special focus to curbs, shopping cart stalls, entrances and exits. We'll also replace all trash can liners during our visit.
We'll work on your schedule. We offer regular cleanings monthly, weekly, or daily. Learn more about our parking lot sweeping services, and be sure to view our companion sites for landscaping and power washing.
Imagine the Satisfaction of a Clean Parking Lot
And get in touch through the web form or by calling 704-913-2944.
Parking Lot Sweeping in Gastonia, Mt. Holly, Belmont, Lake Norman and Concord NC